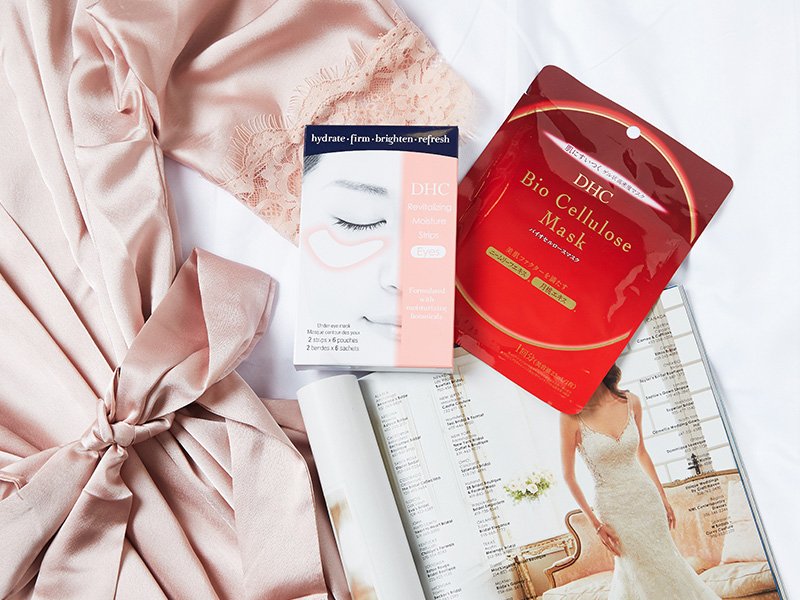 Wedding season is upon us and no matter your wedding style every bride wants one thing: to look her best. These are our top 5 tips for gorgeous glowing skin on your big day.
Find Your Sweet Spot. If you already have a skincare routine that works for you then you are half way there to glowing skin. If you're still figuring things out we recommend starting a routine. Your regimen should include double cleansing, a toner, moisturizer and sunscreen. Our favorites are Deep Cleansing Oil and Olive Soap to double cleanse, Mild Lotion to tone, and an all-in-one moisturizer like CoQ10 Quick Gel Brightening Moisture to tackle hydrating, brightening and anti-aging in one step.
Mask It. Sheet masks are a great way to help hydrate and brighten your skin as your date draws closer. Using a mask 1 – 3 times a week will give your skin the extra boost it needs. We love Bio Cellulose for ultra-dose of hydration and eye masks like Revitalizing Moisture Strips to keep dark circles at bay.
Body Care. You'll want your skin to look its best from head-to-toe so don't neglect below the neck. Be sure to exfoliate and moisturize your arms, shoulders, back and any other areas you're planning on showing off in your dress. Olive-Corn Body Scrub & Polish is great for sloughing off dead skin cells while also hydrating. If you've got especially dry spots like elbows and heels, try Dry Skin Care Cream. Its intensive formula is perfect for rough skin and it smells heavenly.
Self Care. It's easy to get caught up in the craziness of wedding planning and start to neglect yourself. Make sure you're putting yourself first while balancing life and your upcoming nuptials. Drink plenty of water and get some rest. Both are good for your body, mind and skin!
Discipline. Last-minute emergencies are inevitable when it comes to wedding planning but above all else remain disciplined with your skincare routine. Results are hard to achieve without consistency so don't skip on your coveted "me time" when it comes to your routine.