POTENT HYDRATION ALL DAY, EVERY DAY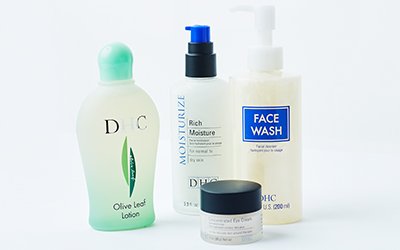 Face Wash AM & PM
pH-balanced for calm, clean skin. What makes this cleanser the ideal choice for dry skin types is simple. It's formulated to have pH level like that of your own skin so you can use it daily without feeling any harsh, stripping effects. Pair it with Deep Cleansing Oil to switch up your wintertime double cleanse routine.
Olive Leaf Lotion AM & PM
Antioxidant-rich, age-fighting formula. Olive leaf extract and allantoin are the star ingredients in this lotion toner. Part of the Olive Leaf series, it's formulated to help revitalize skin that's suffered from years of sun exposure. Use it after cleansing to help your complexion maintain its natural moisture level so it feels balanced and refreshed throughout your routine.
Concentrated Eye Cream AM & PM
Protects dehydration-prone skin. Over time, the delicate skin around your eyes may to feel tighter and dryer, which then leads to fine lines and dark circles. Concentrated Eye Cream has a light, botanical-rich formula that helps treat these signs. Use it twice a day, every day to help keep the wrinkles away.
Super hydrating, surprisingly lightweight. Rich Moisture is a long-time customer fave. It's provides the best of both worlds: an intensively hydrating daytime moisturizer in a lightweight milk. It's great for dry skin types who want the added hydration without the heavy-feeling of an intensive cream.
---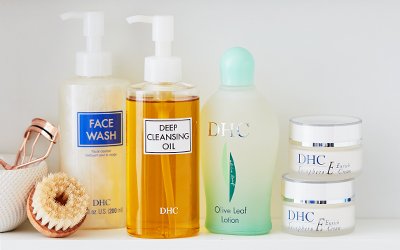 Maintains skin's moisture level. This olive oil–based cleansing oil cleanses your skin deep down without stripping your natural oil. Impurites wash away in an vitamin-rich emulsion leaving your skin soft and fresh but never greasy.
Thick texture provides lasting moisture. For heavy-duty hydration, Tocophero E Cream gets the job done. It's ultra-rich texture helps lock in intensive moisture fortified with nutritive vitamin E. The perfect cover for dry complexions at bedtime, especially during winter.