SHINE-FIGHTING, MOISTURE-RICH FORMULAS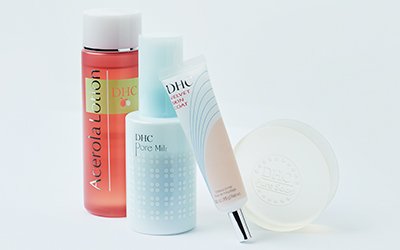 Pure Soap AM & PM
Controls oil without stripping. We all know oily skin is more prone to breakouts. But a major no-no is subjecting your skin to a cleanser that strips ts natural oils and causes it overcompensate. Pure Soap helps balance out your oil production while cleaning deep down to help remove excess sebum.
Brightens and refreshes. After cleansing, your skin needs help balancing its moisture level and that's where lotion toners like Acerola Lotion comes in. Its light, refreshing formula soothes skin and preps it for more moisture. The brightening properties helps even tone and combat discoloration from sun exposure and blemishes.
Pore Milk AM
Lightweight, clarifying moisture. Controlling oily skin is all about balance. Pore Milk goes on sheer making it great under makeup and allowing your skin to breathe throughout the day.
Mattifies and doesn't dry out skin. Our popular primer makes skin look matte and feel powdery-soft. Thanks to a touch of olive oil, there's no dry or cakey after effect. It's ideal for keeping oily skin looking shine-free without feeling thirsty.
---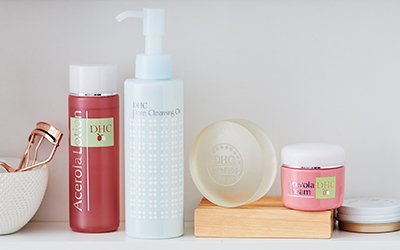 Removes makeup and purifies. One of the most effective ways to fight oil is with oil. This serum-oil makeup remover loosens and clings to impurities trapped in pores. With clearer pores, less visible pores, your complexion looks smoother and more refined.
Major moisture in a lightweight hydrator. This cream's fast-absorbing, gel-cream texture makes it a great bedtime choice. Its formula combines the brightening power of the acerola berry and the hydration of a rich cream without leaving any greasy feeling.