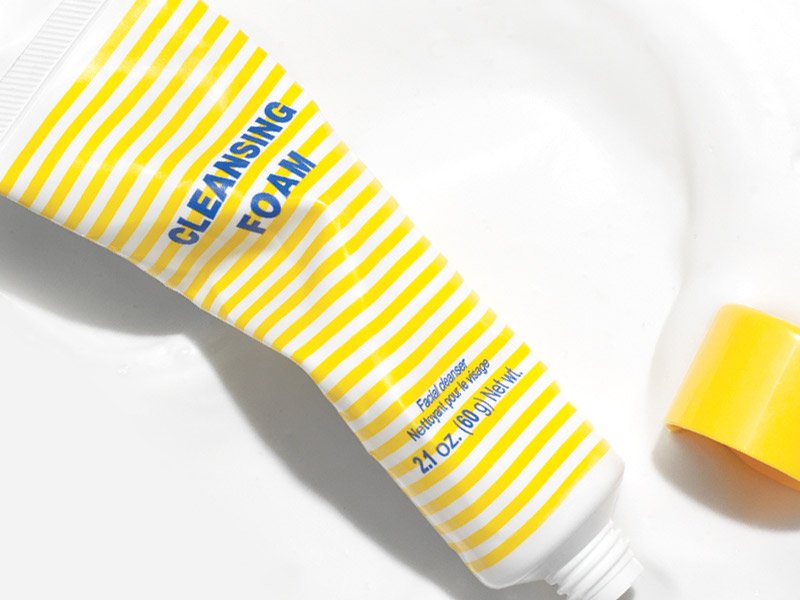 An act as simple as cleansing your skin seems pretty straightforward. But if you're not doing it right, it can leave your skin feeling more irritated and not as clean as you'd expect. Here's how to get the perfect cleanse every time.
Pre-cleanse prep
Keep your hair out of the splash zone with both a headband and hair tie.
1) Always start with a makeup remover. A common mistake is going straight for soap and water with a made-up face. If you've ever done this, you know it takes a few tries to get the job done. Plus, that wash and repeat cycle just dries out your skin and lashes. Dissolve makeup first with an oil-based cleanser such as Deep Cleansing Oil® or Pore Cleansing Oil. Rinse off, then reach for your cleanser.
2) Cleanse as usual. Whichever type of cleanser you use (bar, liquid, powder, or cream), you can maximize the product by using Foaming Mesh (a.k.a. Face Wash Powder's BFF). This handy little foaming net does all the work for you. We also love having Cleansing Foam on hand because it's portable, works with all skin types, and just a small amount goes a long way.
Post-cleanse follow-up
Remember to tone after cleansing as skin inevitably loses some of its natural oils in the process. Japanese lotion toners are specially formulated to rebalance your skin's moisture level. They also add a light layer of hydration to help ready your skin for your moisturizer.
Happy cleansing!