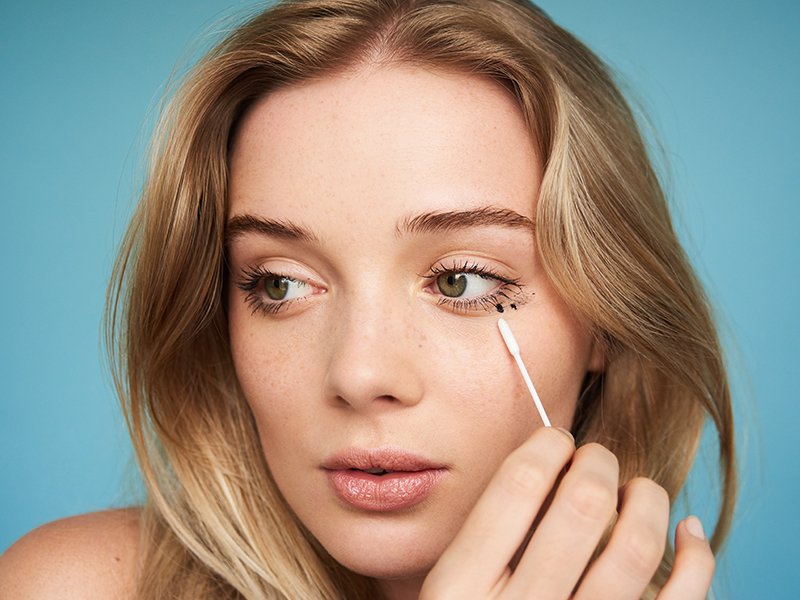 Prime in no time
Splash some water on your face and wash up with your favorite DHC cleanser. A layer of CoQ10 Quick Gel Brightening Moisture knocks out steps 2 through 4 of your routine in one go. Reinforce your look with Quick Film Smoother to instantly iron out the appearance of lines.
Late night done right
Avoid making the mistake of waking up to angry skin and a sad pillowcase with these late-night lifesavers. Make Off Sheet does triple duty by cleansing, toning, and moisturizing all at once. A few quick sweeps and you're off to sweet dreams.
Snooze in a tube
Didn't get a full eight hours? Fake it with our morning miracle-worker, Eye Bright. It's formulated with cucumber and caffeine to depuff and wake up tired-looking peepers. Like iced coffee for your eyes, chilling it in the fridge before applying delivers an extra cooling sensation.
Makeup pick-me-up
Rescue a fading look with Blotting Paper and Olive Virgin Oil Swabs. In a matter of seconds, these handy touch-up tools shoo away shine and put unruly makeup back in its place. Keep a stash in your purse and at your desk for those midday emergencies.