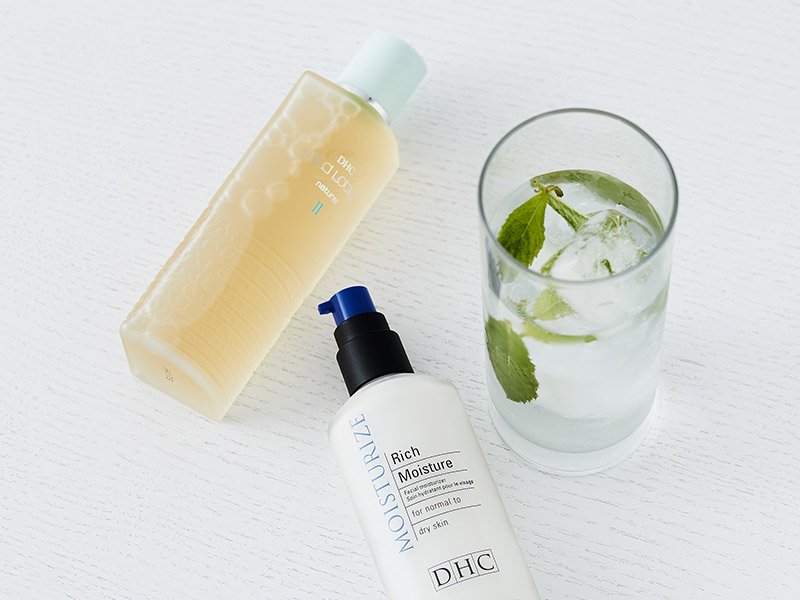 Ahh, summer. The weather is warm, the days are long, and the cocktails are oh so delish. They're so good, in fact, we've been inspired to create a few of our own (virgin, of course) with our refreshing, alcohol-free toners. No matter the day of the week, these tonic concoctions are a fun way to mix up your daily routine. Skincare happy hour, anyone?
Acerola Mimosa
To recreate the bright, citrusy flavor of a mimosa we combined to vitamin C–packed Acerola Lotion and Antiox C to help skin reach its max brightness potential. This ultra-light combination is perfect for keeping your skincare layers light and breezy on hot, humid days.
Platinum Silver Nanocolada
Piña coladas combine the sweet, tropical flavors of coconut and pineapple. Our take on this deliciously fruity drink features Platinum Silver Nanocolloid Lotion (note: this toner does contain alcohol), a hydrating toner made with brightening mulberry. Pore Milk gives the mixture an invigorating boost with a blend of clarifying oils, including coconut.
Mild Tai
Quench your skin's thirst with Mild Lotion II, formulated with a complex of eight botanicals, including cooling cucumber. Follow with Rich Moisture to keep things light without skimping on hydration. This toner-moisturizer combo is our summertime must-have.
CoQ10 Cosmo
Antioxidant-rich CoQ10 Lotion is a year-round customer fave because of its silky texture and super hydrating formula. Though not typically paired together, chase it with Acerola Extract to give your routine a touch of vitamin C brightness.
Beauty Liftini
Interested in something stronger? Try this combination of Beauty Lift Lotion's firming formula with our collagen-rich, smoothing serum Extra Concentrate. This cocktail is a stiff one and is made to lift more than just your spirits.
乾杯 Kanpai!