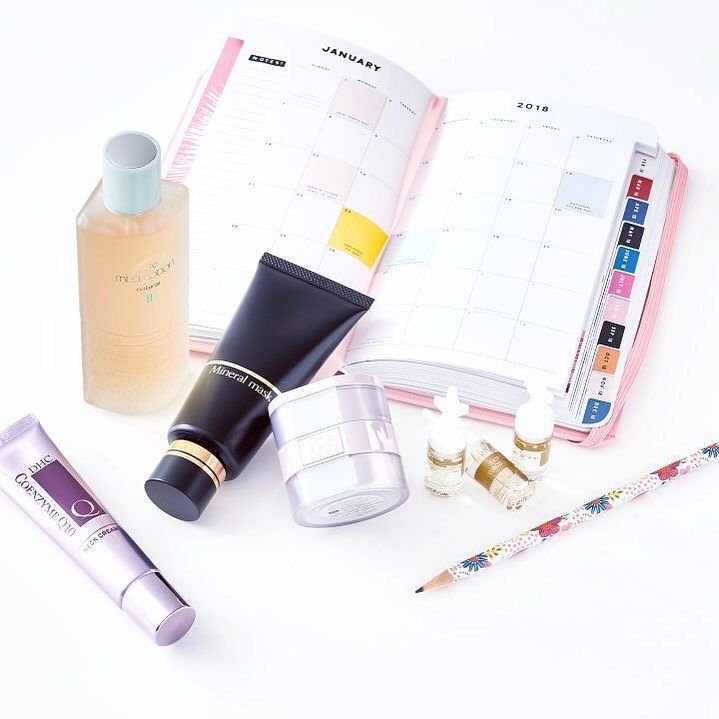 Don't be afraid to be a little extra
No more holding back. It's a new year; the perfect time to turn things up a notch. Try something new to mix up your routine, like our collagen-rich serum Extra Concentrate that promotes softer, smoother skin. The best part—92.5% of subjects in our clinical study noticed a difference in their skin in five days or less; 30% had more than 20% improvement in fine lines; 89% noticed smoother skin. What will you notice first?
Hydrate, hydrate, hydrate
Have you ever felt hungry, then take a drink of water and realized that was all you needed? Hydration is an important part of good health inside and out. If you're guilty of skipping toner, your skin is being deprived of much-needed moisture. Quench its thirst and balance your complexion after cleansing with Mild Lotion II, our botanical-based lotion toner that calms and cools. After daily use, you'll wonder how you ever went without it.
Enhance your beauty sleep
Sometimes we get so wrapped up in daily routines that we forget the simple ways we can take better care of ourselves. Carve out some time to shift your focus on getting proper rest and relaxation. Start by creating a nightly routine to unplug and prep your body for bed. Grab a book and antioxidant-rich CoQ10 Neck Cream and let it go to work while you read. Treat your body to soothing moisture with Dry Skin Care Cream or Olive Body Butter and wake up refreshed from head-to-toe.
Enjoy more me time
Make Mineral Mask a weekly ritual, and couple it with meditation to clear your mind as it clears your pores. So even if you don't have time to slow down, masking is the great way to get in a special beauty treatment and multi-task so you can still look fab on the fly.
Invest in your future
Nothing quite reminds you that time flies like the start of a new year. Prepare for years to come by creating a savings plan or contributing more to your 401(k). Now's a great time to also invest in an advanced moisturizer like our peptide-powered EGF Cream. Featuring epidermal growth factor to promote cell turnover and renew your radiance, this simple addition to your regimen is something your future self will thank you for.