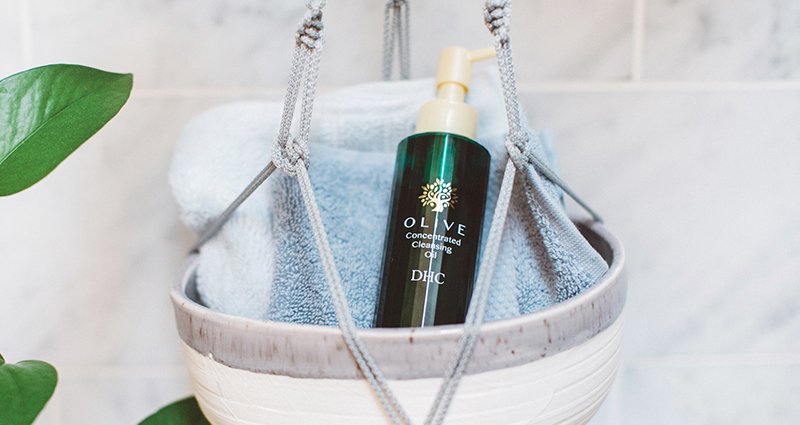 We know how it goes with dry skin. It can be difficult to find a cleanser that cleans your skin without leaving it feeling tight and stripped of moisture. This feeling can be even worse in winter when the cold air dries your skin out.
Even if you don't usually have dry skin, you might find that your skin isn't as supple in winter and it leaves a white, ashy mark when you rub the surface, or worse, it peels. When your skin is in this state, it can be easily irritated by harsh run-of-the-mill cleansers, and you might begin to notice signs of redness and inflammation. Ouch! It's rough out there for dry skin, which is why we can't be more excited to introduce you and your skin to Olive Concentrated Cleansing Oil—the solution to your dry skin's cleansing woes.
Why It Is Better Than Other Cleansers?
Olive Concentrated Cleansing Oil is a game changer for dry skin. When you incorporate it into your double cleanse regimen, it helps dissolve impurities, unclog pores and remove makeup—all without upsetting your skin's pH balance or stripping it of its natural moisture.
Why It Works?
Olive Concentrated Cleansing Oil has a rich-feeling emollient texture that won't leave your skin feeling greasy at all. It washes right off. It is formulated with olive fruit oil, oleic acid, and tocopherol (or vitamin E). This trio of ingredients will comfort and soothe your dry skin like a warm beverage on a cold night. They gently cleanse, hydrate, calm irritation, and prevent future dryness. They are also loaded with antioxidants to banish damage causing free radicals. Olive Concentrated Cleansing Oil will help your skin feel nourished, like you have just spent the day at a spa.
Do I Need Olive Concentrated Cleansing Oil?
You might be more familiar with our Deep Cleansing Oil, in fact, you might already use it in your double cleanse regimen. If you do, kudos! Good for you! While Deep Cleansing Oil is ideal for cleansing in temperate weather or to keep up healthy, balanced skin, Olive Concentrated Cleansing Oil is what you reach for on those days when your skin feels extra thirsty and could do with some pampering. If your skin is on the drier side all year round, then we highly recommend Olive Concentrated Cleansing Oil daily, no matter the weather, to help you nurture your skin back to soft and supple health.
What It Is Free Of?
Olive Concentrated Cleansing Oil contains no colorants, sulfates, fragrances, mineral oils and parabens, so it is suitable for sensitive skin. Everyone can enjoy the hydrating benefits. Hurray!
Complete Your Double Cleanse
As always, lovelies, don't forget to continue your double cleanse with your favorite DHC cleanser. We recommend our Mild Soap or Face Wash for a thorough double cleanse experience. If your skin is super parched, tone with Soothing Lotion and moisturize with Rich Moisture or Olive Virgin Oil.