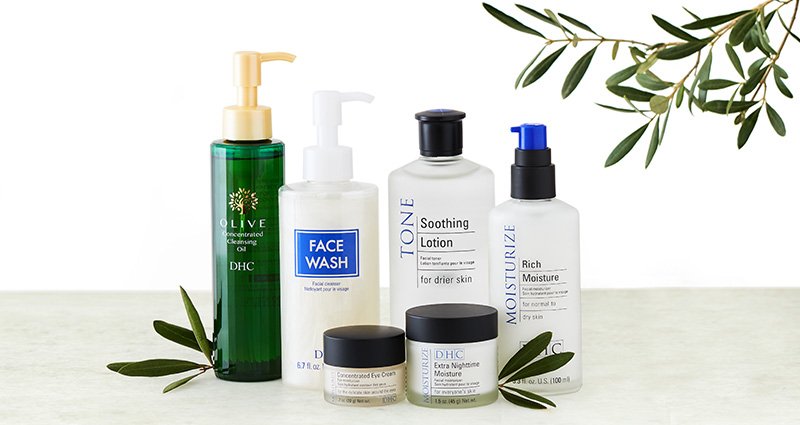 Dry skin is the absolute worst! It's flaky, it demands constant moisture and feels uncomfortable at moments when you are just trying to get on with life. Your skin shouldn't constantly feel like an itchy sweater. Not to mention the cracking, tightness, inflammation and the lack of radiance. We empathize. You shouldn't have to live like this. Don't let dry skin get you down, kick it to the curb with our dry skin regimen.
But first, let's tackle why your skin is dry…
Why Is My Skin So Dry?
There is an ocean of reasons (no pun intended) why your skin might be dry, but we've narrowed it down to a few. You could be genetically prone to dry skin (we know the struggle), or maybe winter has been cruel to your poor skin and your moisturizer is a total lightweight. If so, you are going to want to upgrade after you read about our amazing dry skin regimen.
And then there is the big one you might be overlooking: hot water. Sylvia Plath once said, "There must be quite a few things that a hot bath won't cure, but I don't know many of them." We have found one–dry skin. We hate to be Debbie Downers here, but while a hot bath or shower can do your mental health a whole lot of favors, it is no good for your skin. If you have dry skin, hot water can zap moisture from your skin. So, turn the heat down and we will help get your skin back on a moisturized track. Our 4-step dry skin regimen will have you saying, "What dry skin?"
4-Step Dry Skin Quencher
Step 1: Double Cleanse Olive Concentrated Cleansing Oil and Mild Soap
If the good gospel of double cleansing hasn't reached you by now, where have you been? Double cleansing is the best, and we mean THE BEST way to wash your face! It soothes, it hydrates, it doesn't upset your pH or strip moisture, what doesn't it do? Our favorite double cleanse combo for dry skin is Olive Concentrated Cleansing Oil and Mild Soap. We cannot emphasize enough why Olive Concentrated Cleansing Oil is the best oil cleanser for dry skin. It contains vitamins and antioxidants that help hydrate and transform your skin. Pair it with super gentle, honey and olive oil infused Mild Soap for a refreshing clean.
Step 2: Tone, Tone, Tone
Soothing Lotion
Not the R&B band, Tony Toni Toné. We are talking about a toner for dry skin that deserves an audience and a standing ovation in its own right, Soothing Lotion. Soothing Lotion contains innovative ingredients serine and alcloxa to calm and hydrate your skin as it preps you for a moisturizer. If you have dry skin, it will have you singing its praises.
Step 3: Lock In that Moisture
All Day: Rich Moisture
In the morning, use Rich Moisture to keep your skin nourished all day. It totally lives up to its name. Rich Moisture is botanical rich in ingredients including royal jelly extract, olive oil and squalene to put the bounce back in your skin. Its milky texture delivers a soft, dewy finish.
All Night: Extra Nighttime Moisture
At night, use Extra Nighttime Moisture to tackle chronic dryness. It gives your skin a constant supply of vitamin E, olive oil and squalene for overnight hydration. You will wake up to baby soft skin. It also packs a ton of antioxidants to help prevent future dryness.
Step 4 – Your Eyes Need Love Too
Concentrated Eye Cream
Your eyes called, they said you've been ignoring them. The delicate areas around your eyes deserve extra love, so treat your them to Concentrated Eye Cream to help you do away with dryness, fine lines and crow's feet. Concentrated Eye Cream contains healthy botanical ingredients like cucumber, ginseng, and horse chestnut to help you look refreshed and awake.